Gilman Ram Pump – Tradition of Excellence
We commit ourselves to providing the best quality Ram Pump units and services to our clients. The company may be young but the people behind it have a decade of field experience in ram pump design, manufacturing, and installation.
GETTING WATER BECOMES MUCH EASIER NOW
CONTACT US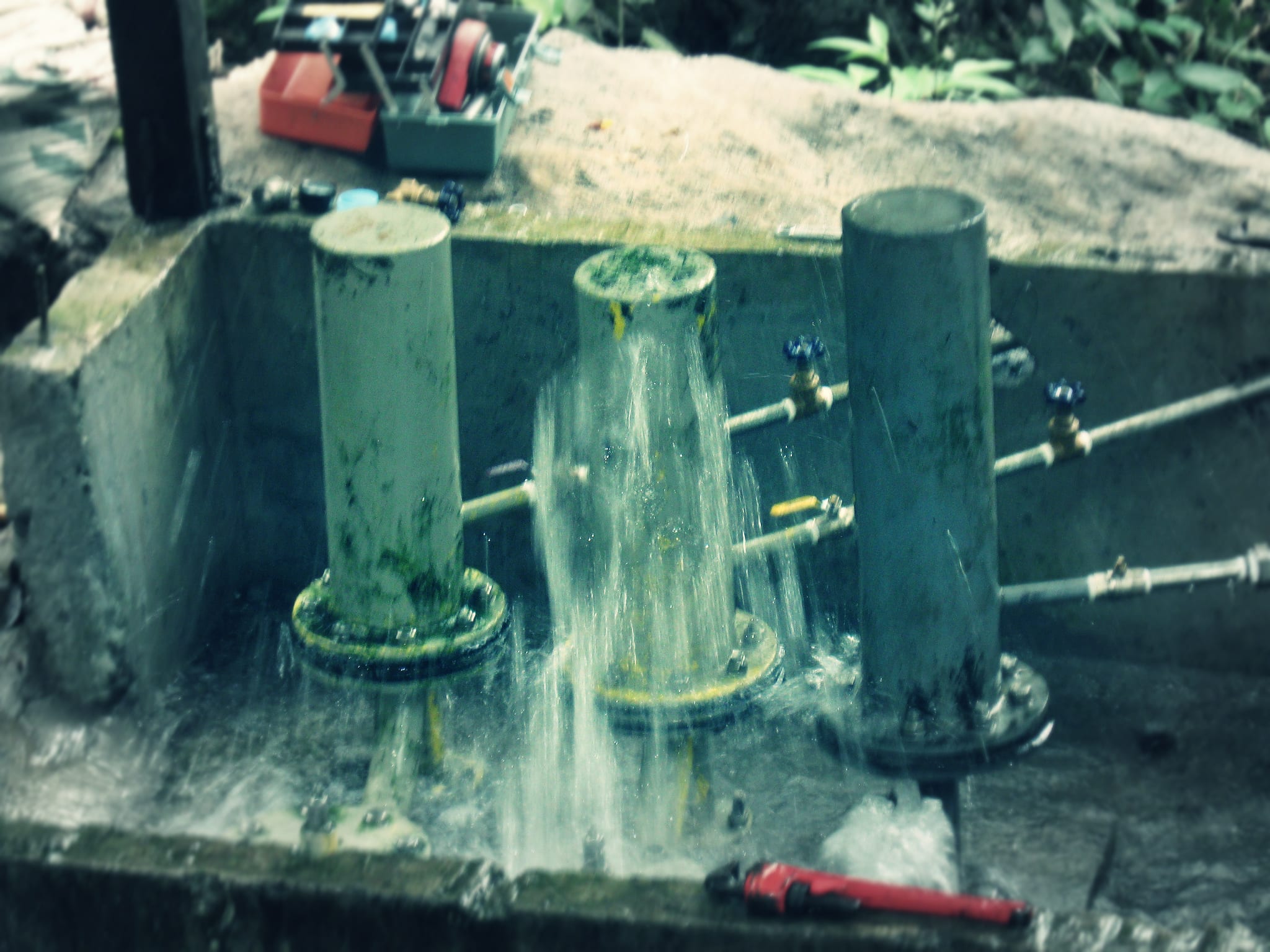 RAM PUMP SUPPLIER IN THE PHILIPPINES
A ram pump is a device used to transport water from low laying areas like a valley to higher grounds like a hill. It is different from other water pumps because it automatically draws water from its source without use of electricity or diesel.
HOW DOES IT WORK
Collecting Water
The pump will be positioned lower than the source of water so that it can catch the water through the drive pipe. Water is drawn to the pump by gravity, this is why there is no need for electricity or diesel.
Creating Pressure
The running water moving downhill through the drive pipe has kinetic energy. This energy will build the pressure in the pipe.
Building More Pressure
The pressure in the pipe will create a water hammer effect building up more pressure. The pump will use all the pressure to "push" the water up the delivery pipe.
Delivering Water
At this point, the water in the delivery pipe can reach a "great distance or an elevation even higher than the original water source."
GILMAN RAM PUMP REGULARLY SENDS UPDATES ABOUT RAM PUMPS, DON'T GET LEFT BEHIND. SUBSCRIBE NOW.